The Status Game: On Social Position and How We Use It
By Will Storr,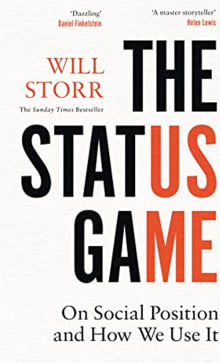 Why this book?
Status is suddenly the hot topic in social psychology and the evolutionary study of human behaviour. Will Storr's new book both capitalizes on this trend and gives it new momentum. He places the drive for status at the centre of human social behaviour and shows how that drive has shaped all of human creativity, achievement, and violence. 
As a researcher on evolution and behaviour, familiar with the excellent work on status, I found in this book a fresh and dynamic new package. Reading Storr's book revealed to me where the evolutionary researchers have been constrained by their own ways of thinking. Likewise, other fields' obsessions with race, sex, gender, power, and identity – while important – are really a case of staring at the trees without acknowledging the all-encompassing forest.  
This is my new favourite popular book on human behaviour, and it is already reshaping my own research program.
---