The Selected Letters of Dolley Payne Madison
By Dolley Madison,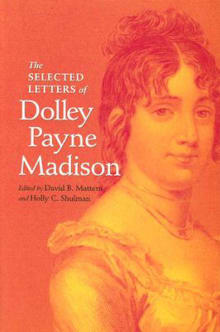 Why this book?
Because Dolley Madison didn't keep a diary, her letters are the best examples that we have of her personality. This social butterfly shows us how she slyly tried to set up a young woman to be romantically involved with her son. 
Yet for all of her Southern charm and pretension, Dolley had a steely side. After her first husband died, she wrote to her brother-in-law demanding the inheritance owed to her. After all, women couldn't easily get a job to support themselves. Her letters also show her pride in her parents for emancipating their slaves. Her most famous letter about saving George Washington's painting before the British military burned the White House reveals the chaos of this historic moment and the character of this woman who became known as the first, first lady.
---