The Wars of the Roses
By John Gillingham,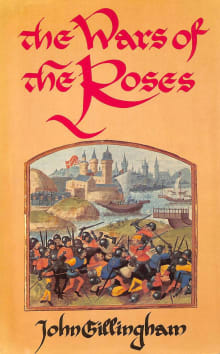 Recommended by Sean McGlynn
From Sean's list on medieval warfare (if you love knights and castles).
Prof Gillingham was my first PhD supervisor. (I got through a couple or more!) I have always tried to emulate not only the clarity of his writing but also his dry touches of humour and his eminent common sense; not for him the clever-silliness of many academics. All these virtues are on display here in this highly readable account of The Wars of the Roses, in which a complex conflict is rendered enjoyably accessible.
---