The Last Great War of Antiquity
By James Howard-Johnston,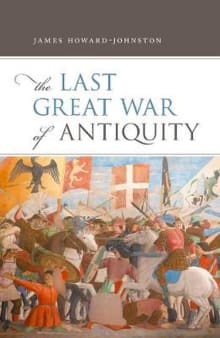 Why this book?
This book is, to me, the Platonic Ideal of scholarly military history. Howard-Johnston examines a somewhat obscure but vastly important war between the Byzantine Empire and the Persian Empire that lasted from 602 to 628 and left both empires vulnerable to the new Islamic power that was about to emerge in Arabia. His narrative is lively, his knowledge of the sources is unmatched, his interpretations masterful, and he exposes the inner workings of the book regularly in philosophical comments on the job of the military historian, causation in history, and the problems of source interpretation. That it took him longer to write than the war itself lasted is also one of my favorite pieces of historian-author trivia!
---