Don't Give Up the Ship! Myths of the War of 1812
By Donald R. Hickey,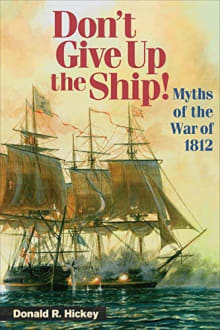 Why this book?
It provides scholarly answers to questions you may have about all aspects of that war. Some questions are basic such as what were the causes of the war and could it have been averted? Others are more specific: did American militiamen refuse to fight in the battle a Queenston and were American riflemen the most effective soldiers in the field. A great source for serious discussion or for a trivia contest.
---