The Journals of Lewis and Clark
By John Bakeless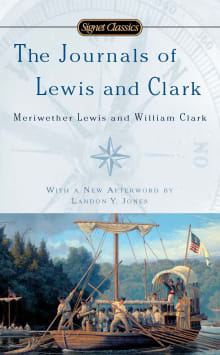 Why this book?
Arguably, people and dogs—initially in the guise of wolves—have been wandering the world together since they first met on the trail of the big game they were both hunting. Dogs were generally more amicable, low-maintenance traveling companions, serving as camp guards, hunters, bed warmers, social secretaries, and occasional sneak thieves.  
A prototype for traveling dog in American letters is Seaman, a young Newfoundland Meriwether Lewis obtained to accompany the corps of discovery on its westward explorations. Seaman and his exploits dot the pages of The Journals of Lewis and Clark (1814), a great resource and compelling read for anyone hoping to understand the history of the American West. 
---
When you buy a book we may earn a small commission.