What Hath God Wrought: The Transformation of America, 1815-1848
By Daniel Walker Howe,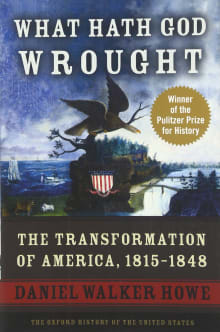 Why this book?
A preeminent scholar of the period, Daniel Walker Howe brings his unique humor, insight, and compelling narrative style to the definitive book on the era. This Pulitzer Prize winning volume from the Oxford History of the United States series combines excellent scholarship with delightful storytelling (beginning with the title) to bring the Early Republic alive.

---