Andrew Jackson
By H.W. Brands,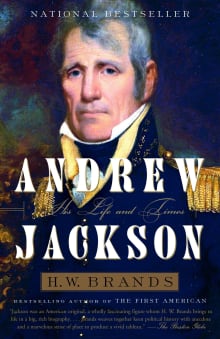 Recommended by David Fitz-Enz
From David's list on war and warriors.
My first novel, Redcoats' Revenge, an alternative history of the war of 1812 was a break from the lockstep writing of non-fiction and a relief, in a way. But it became a whole new challenge. A primary character in the book was Andrew Jackson, a man without bounds. I read extensively to find his soul and there it was in Brand's book.  From his backwoods beginnings to his firebrand speeches in the congress, Bill Brand captures the heart of that warrior. Jackson, a leader we must all emulate, stands out in every crowd as a trailblazer, a warrior, an American frontiersman we all think of when building our own stories. At the end of this volume, you will say to yourself, "what a man".

---