How to Breathe Underwater
By Julie Orringer,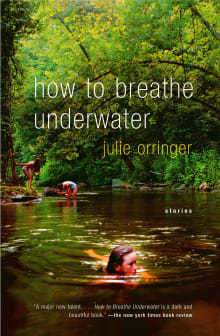 Recommended by Lesley Pratt Bannatyne
From Lesley's list on short story collections by women.
In my very favorite story in this book full of favorites, "Pilgrims," young children cope with adult reality in a Lord of the Flies-like atmosphere where a tragic accident is offset by the innocent gift of a lost tooth, a talisman meant to create magic in a world that can seem devoid of it. How to Breathe forefronts girls and teens struggling with guilt, peer pressure, identity, envy, sickness, death. Sounds grim, but the writing, the world Orringer creates, is as beautiful and moving as it is dark. Her characters are the kind you can live inside, remember being, feel for. I think about them a lot, still, and I read the book more than a decade ago.
---