A Wizard of Earthsea
By Ursula K. Le Guin,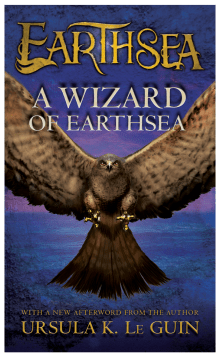 Why this book?
Growing up, I always dreamed of what it would be like to sail from island to island, exploring the simple villages and quiet meadows of a natural, peaceful world. A Wizard of Earthsea drops the reader into such an idyllic world, but then takes us on a complex journey that explores the morality of great power and the challenges of growing up. A timeless take on the hero's journey, A Wizard of Earthsea is sure to stay with the reader throughout their life, regardless of how old you are when you read it. 
---