The Five Ages of the Universe
By Greg Laughlin, Fred Adams,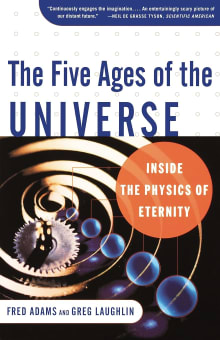 Recommended by Geraint F. Lewis
From Geraint's list on the mysteries of the cosmos.
What does tomorrow hold for the universe? Through this book, the authors step into the far future of the cosmos, starting from our universe today, lit with stars and galaxies, to a hundred trillion years hence when the last star has died. But at this point, the story has only just begun, and the authors continue to the distant time when matter will eventually melt, and black holes will evaporate into the background. Whilst some of the physics is speculative this is an exciting ride which reminds us, like everything, the universe is slowly and steadily winding down.

---