At the Edge of Time
By Dan Hooper,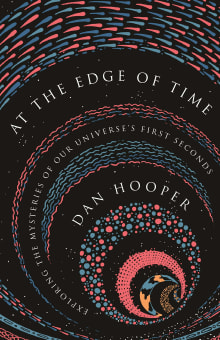 Recommended by Don Lincoln
From Don's list on to learn about the universe.
If one sets out to understand the universe, one thing one needs to do is understand the laws and rules that govern the matter and energy that makes up the cosmos. The second thing one needs to understand is how it came into existence. In this book, Dan Hooper describes what we know about the first few minutes. Hooper is a theoretical cosmologist at Fermilab, America's flagship particle physics laboratory. He's also an excellent author, with a great narrative style. If you want to understand how the Big Bang banged, this is the book for you.

---