Guns, Germs and Steel
By Jared Diamond,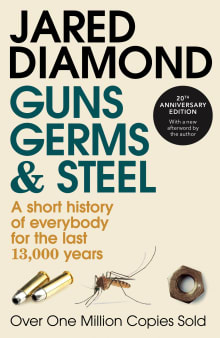 Recommended by Lewis Dartnell
From Lewis's list on the best books on big history.
Guns. Germs and Steel is an absolutely thrilling ride through world history in pursuit of the deepest answers to the question: why was it that European powers came to dominate those of the Americas from the sixteenth century, and not vice versa. The book was awarded the Pulitzer Prize and is a cracking example of what has come to be known as 'Big History'.

---