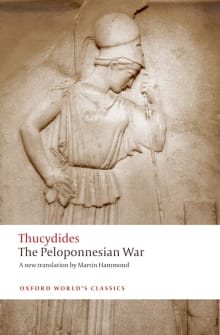 The History of the Peloponnesian War
By Thucydides
Why this book?
Widely regarded as the first detailed written account of a plague outbreak. Thucydides describes an infection that struck Athens in 430 BC -it may have been typhoid or Ebola. His description of the flailing of doctors in response, and of subsequent social disorder became a model for later writers. The plague was a big factor in Athens' defeat by Sparta.
From the list:
The best books on historic accounts of plague outbreaks
When you buy a book we may earn a small commission.