The Second Creation
By Charles C. Mann, Robert P. Crease,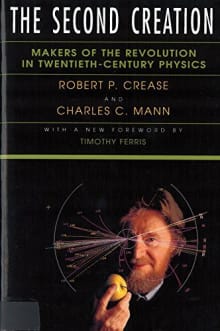 Recommended by Don Lincoln
From Don's list on to learn about the universe.
This book is an extraordinary romp through the discoveries in particle physics during its formative years, from the electron and x-rays, through the muon, antimatter, and the dizzying particle zoo of the 1950s and 1960s. The book tells a lot of history that books focused on science simply gloss over. It's a fun and interesting read and you will have a much better appreciation of how scientists learned what they have about the subatomic world.

---