Cosmology: The Science of the Universe
By Edward R. Harrison,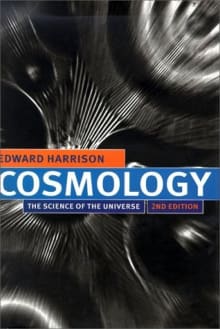 Why this book?
Cosmology encompasses our modern understanding of the universe, but what a strange universe it is, born in a fiery Big Bang, dominated by the dark-side, and expanding into a never-ending future. In his classic book, Harrison lays out the science of cosmology, exploring the nature of the Big Bang, the meaning of expansion, and our place in a seemingly infinite cosmos. With a lucid style, I love Harrison's tour of modern cosmology. It is not just required reading for the cosmologist in training but is also essential for anyone wondering just how our universe works.    

---