Peter and Wendy
By James Matthew Barrie,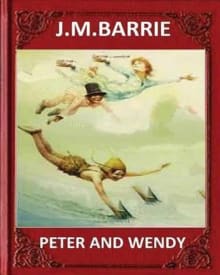 Why this book?
How could I not include this classic pirate crew with a ship named after the very flags pirates fly? The Jolly Roger and Hook are undoubtedly the most recognizable figures amongst fictional pirates.
The Jolly Roger crew is on my list because it's a whole new experience reading it as an adult and because of the differences between Disney and the source material. The Jolly Roger was large, imposing, and the crew a fearsome, bloodthirsty bunch. The captain, Hook, is the perfect antithesis to Peter's childish attitude. He's handsome, well educated, and used the hook not just as a weapon but also to smoke two cigars at once. What's not to love?
If you've only watched the Disney movie, you owe it to yourself to read the book.
---