Peter and Wendy
By James Matthew Barrie,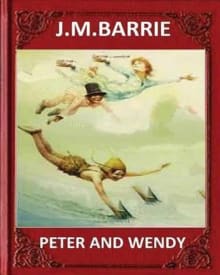 Recommended by Cal R. Barnes
From Cal's list on fantasy that has influenced my life so far.
The spirit of Peter Pan is something I've always admired since I first remember seeing the 1953 Disney film as a boy, and then later reading JM Barrie's classic novel in young adulthood. He's a boy that lives every day for adventure, and I feel that is a great way to approach life. The quality of the writing is both poetic and dark for a children's story, and explores themes that are still relevant today, such as freedom, choice, power, and the innate human desire to overcome circumstances and break free from limiting beliefs. It's such an incredible world and character, and has greatly inspired my life and career. I love it!
---