A Spanner in the Works
By Loretta Smith,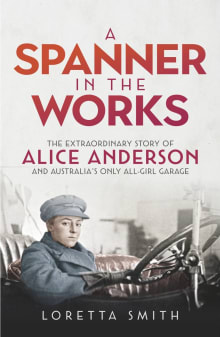 Recommended by Samantha Battams
From Samantha's list on Australian women in history.
I really enjoyed reading this tale about Australia's first female-owned and all-female garage in Melbourne in the 1920s. I was given the book twice, once as a gift and once as I presented with the author, so knew that I just HAD to read it. I was astounded to find that the subject of my book (with Les Parsons) The Red Devil - pioneer aviator Harry Butler – had a garage (Butler and Nicholson) which had sponsored Alice Anderson's (garage owner's) adventurous trip from Melbourne to Alice Springs after his death.

---