Moses Maimonides: The Man and His Works
By Herbert A. Davidson,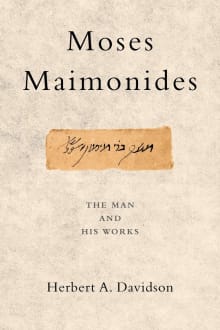 Why this book?
The late Herbert Davidson wrote on medieval Jewish and Muslim philosophy, and Maimonides was a natural topic for him.  Of the roughly eight or ten biographical studies of Maimonides that I have read, Davidson's stands out for the strength of its logical analysis and its great breadth.  It offers numerous insights into the polymath that is its subject.
---