Assembling California
By John McPhee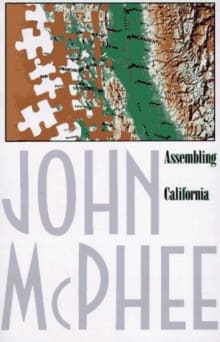 Why this book?
This book is an enthralling field trip through my home state. McPhee--in company with a larger-than-life California geologist--takes apart and puts together the wildly varying regions of the state. He roams the coast, the mountains, the valleys, the rivers, the cities, and even puts the reader into the cataclysm of the 1906 San Francisco earthquake. What more could a reader want? Well, staggeringly good writing and lively wit. Done.
"It is said that if a cow lies down in California, a seismologist will know it." John McPhee.
---
When you buy a book we may earn a small commission.