A Rose for Emily
By William Faulkner,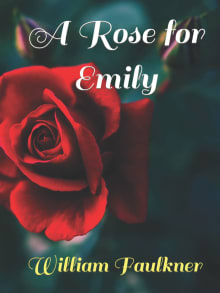 Why this book?
I like to start with an easy read to slide into the Southern Gothic genre. While a macabre or grotesque element is required, mysticism—or even magical realism—is not required to label a work as a Southern Gothic, though many Southern Gothic pieces hold hauntings front and center. 
A Rose for Emily is a short story, an allegory for the stuck ways of the old South, wherein at the funeral of an elderly, reclusive woman the town recalls her lifetime of idiosyncrasies. And shortly thereafter, they find harrowing evidence of her true nature. The tale is a quick read from the master of Southern Gothic and is all that one needs to spark the desire to descend into the genre.
---