Atlanta, 1847-1890: City Building in the Old South and the New
By James Michael Russell,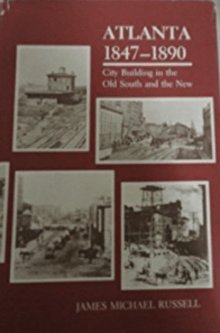 Why this book?
This book provides an excellent overview of Atlanta's rise from humble beginnings as a rail hub before the Civil War to a thriving commercial center by the end of the century. Russell argues that the war accelerated Atlanta's commercial and industrial development, but its path was already set before General William T. Sherman's army arrived during the Civil War. White business elites dominated city politics until the election of Atlanta's first Black mayor, Maynard Jackson, in 1973.

---