Abraham Lincoln: Vampire Hunter
By Seth Grahame-Smith,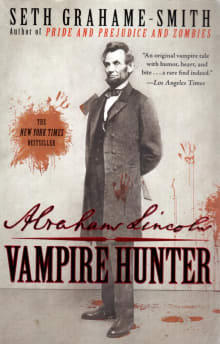 Why this book?
One of my favorite "monster" books offers an unusual, but plausible, "unknown-until-now" history of one of our greatest presidents, Abraham Lincoln. This is a gripping tale of intrigue, exposing an undercover world of vampires that I couldn't stop reading about! This is definitely one of those books I (and you) also won't hesitate to reread with pleasure. And you can't beat being introduced to another character who knows how to use an axe!
---