Ani's Light
By Tanu Shree Singh, Sandhya Prabhat (illustrator),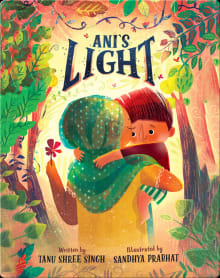 Recommended by Nancy Bo Flood
From Nancy's list on to see a child first and understand the disability.
Ani's Light by Tanu Shree Singh with art by Sandhya Prabhat is about the depression and sadness when Mom is gone to the hospital for chemotherapy. This gentle picture book shows the reader that often fear makes us want to "hide" and find someplace safe.  But little by little the reader sees the importance of reaching out to others and slowly facing and talking about the fears that hurt one's heart. 
---