Cheaper by the Dozen
By Frank B. Gilbreth, Ernestine Gilbreth Carey,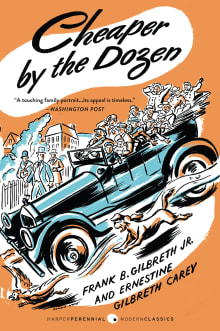 Why this book?
I laughed out loud as I joined this family of twelve children on cramped car trips, through childhood pranks, adolescent rebellion, and through the daily joys and growing pains of a loud and loving family. My dad is one of eleven children and reading this book reminds me of many of his stories about growing up. I especially related to the clatter of dinner time conversation centered around morse code or math games. We never did morse code but we've played plenty of math games and word riddles.
---