Slay Book 1
By Kim Curran,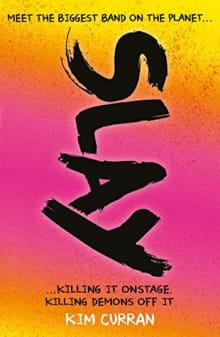 Recommended by Bryony Pearce
From Bryony's list on for Buffy lovers.
Kim Curran is another writer that I have enjoyed for years since I read her debut Control. She writes with great immediacy and her characters are brilliant. Slay is about the hottest boy band on the planet. But they aren't just a boy band, in fact, this is a cover for their real gig – slaying monsters. 
---