First
By Crystal Liechty,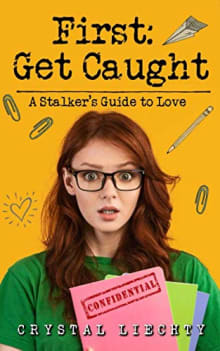 Recommended by Jennie Bennett
From Jennie's list on immerse in the world of K-pop and fangirl romance.
What if you were secretly sketching the cutest boy in school and he accidentally found your notebook? First: Get Caught, A Stalkers Guide to Love tackles this very question. Abigail doesn't mean to be a stalker, but the whole situation places her in an adorably hilarious situation. I loved that when it came to the true romance of this book, Ben fell for her first. He wasn't just attracted to her, he fell for her—as she was. I loved that Ben was Korean and we really got to see inside his head just as much as we got to see Abigail. Truly one of my favorite all-time reads.
---