Catling's Bane
By D. Wallace Peach,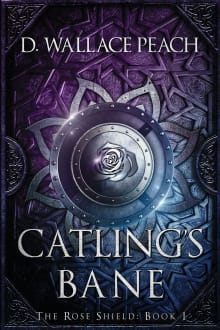 Recommended by Stuart Aken
From Stuart's list on character-driven novels.
I'm a reader who loves books where characters determine the story arc. Plot-driven books generally leave me cold. This novel has a cast of players I found easy to empathize with; even the villains. They are drawn in fascinating detail with all their flaws and all their glories to make them real people who are easy to engage with throughout the story. In spite of some tough scenes, it's a book I thoroughly enjoyed reading.
The author introduces some thought-provoking and timely themes here. The story examines injustice, wealth inequality, gender discrimination, political intrigue, the fallibility of leaders, ethics, and morality, and the ever-present problems of prejudice driven by ignorance. All themes guaranteed to engage me.
---