The River of Souls
By Robert McCammon,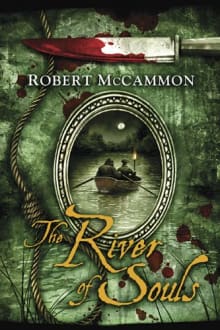 Recommended by Alice Henderson
From Alice's list on gripping books set in the wild.
Robert McCammon is one of our finest contemporary writers. He truly has the gift of making me feel like I'm in the settings of his books, as if I've experienced the tribulations and triumphs of his characters firsthand. River of Souls is no exception. It transported me back in time to the swamps of the Carolinas in 1703, where alligators and snakes prowled the dark waters. The main character, Matthew Corbett, is tasked with journeying up the Solstice River in search of an accused murderer. He encounters strange settlements steeped in mysticism. Tales of a mythical beast hunting humans in the fetid landscape add to the terror. But despite these challenges, Corbett, a smart, dynamic, honor-bound character, will stop at nothing to see justice done.
---