A Mother for Choco
By Keiko Kasza,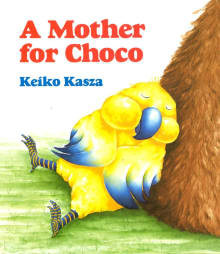 Recommended by Marcy Pusey
From Marcy's list on for foster and adoptive families.
A Mother for Choco is a classic in the world of adoption books. Told through the lens of a bird looking for his mama, children learn that not all family members look alike! So many foster and adoptive children (and even the children of multi-ethnic birth families!) struggle to identify their place in a family that looks different from them. This story helps to shape the idea that family members can have different hair color, skin color, height, and other varying features from the parents or siblings of the home—and still be family. This is so powerful and important for kids developing their sense of identity and belonging, regardless of their origin.
---