The Skin You Live in
By Michael Tyler, David Lee Csicsko (illustrator),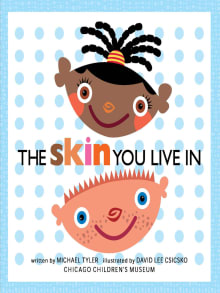 Why this book?
Any book that represents red-headed & freckled boys as well as kids with "warm cocoa dream skin" was a hit with my kids when they were young as they saw themselves and would shout "That's me!". The easy rhyme and adorable art help this story share the important message of acceptance, diversity, and inclusion to young readers. Children will recognize their family members, friends, and themselves in the "wonderful hues" decorating every page.

---