Haunted Virginia: Ghosts and Strange Phenomena of the Old Dominion
By Jr. Taylor, L. B.,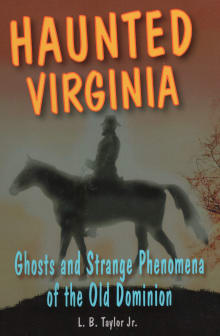 Why this book?
Before other authors (including me) published books on Virginia's ghosts and legends, it was L. B. Taylor who'd written many spooky tales that haunted the Old Dominion in a long span of books, including this one. Not just Virginians, but as someone who moved here in 1985, I learned about the state's many ghosts, monsters, and legends that taught me a new view of the state. No one needs to live in Virginia to enjoy reading this book.
---