The Dogs of Babel
By Carolyn Parkhurst,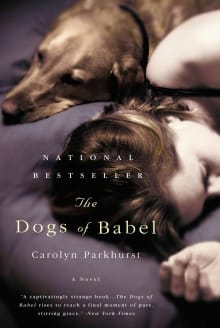 Why this book?
I think about this novel nearly every day when I refill my dog's water dish. See, the main character, Paul, wants to teach his dog, a Rhodesian ridgeback named Lorelei, to talk so she can tell him how his wife, Lexy, died. He starts by trying to get Lorelei to say "water," and in doing so, he takes a drink from her water dish and makes a note to use soap next time he cleans it.
That's an extremely small part of what stuck with me. The novel depicts depression and grief, and the role a dog can play in a family. My heart broke for the dog when she searched the house for her dead owner. I finished the book with tears streaming down my face, which I promptly buried in my dog's chest.
---