Out of the Shadows: The New Merchants of Grain
By Jonathan Kingsman,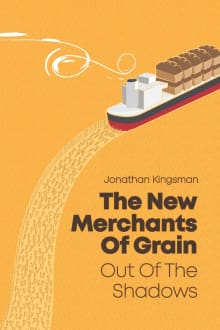 Why this book?
This book reveals a substantial but obscure piece of the world economy. It's gonna blow your mind how much grains influence the world. Corn is in food and packaging and gasoline. Palm oil is in everything. Wheat, rice, soybeans…apparently billions of people eat this stuff. Commodities futures trading is about high finance but also farming, land use, biotech, politics, and climate change. Kingsman is a lively writer, considering he's a career commodities trader, and he interviews insiders at companies including the "ABCD" giants -- ADM, Bunge, Cargill, and Dreyfus (of the Julia Louis-Dreyfuses).

---