Competing on Analytics: The New Science of Winning
By Thomas H. Davenport, Jeanne G. Harris,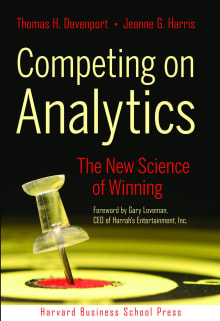 Why this book?
This is a foundational book on analytics and data science as a business function and helped to shape the development of the practice. It provides a view of the discipline through a business lens and avoids deep technical examinations. Though much has changed in the 15 years since it was originally published, it is still essential reading for a leader in the field. No book since has captured as well the competitive differentiation that analytics provides.
---