Lyrical Ballads: 1798 and 1802
By William Wordsworth, Samuel Taylor Coleridge, Fiona Stafford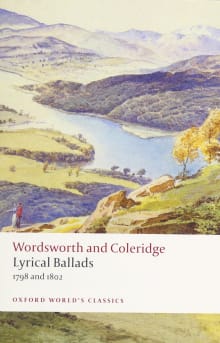 Why this book?
Why did Wordsworth and Coleridge decide to produce this book, together? Well, basically, it was because they regarded themselves as having something to say, something to contribute that went way beyond the sphere of pleasing or thought-provoking in a purely literary sense.
The form of the poetry was very shocking at the time and they were also bringing a new point to poetry. And that point is what really brings this very close to eco-philosophy. What they tried to do in the Lyrical Ballads was to produce a sort of poetic manifesto for thinking about nature in a different way, in a more serious way, than was customary at the time.

---
When you buy a book we may earn a small commission.