A Boy Called Bat
By Elana K. Arnold, Charles Santoso (illustrator),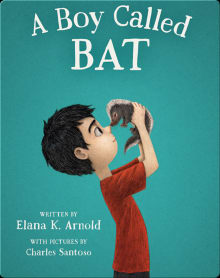 Why this book?
Bat is a sweet young autistic boy who lives with his big sister and veterinarian-mom (and weekends with his loving dad). He adopts and helps raise a baby skunk. The lovely, simple story – aimed at younger, chapter-book readers -- describes Bat's autism so naturally. This is how I believe all stories of neurodivergent kids should be written: in a way that illuminates and humanizes and shows us what we share – not in a way that pathologizes, or others, or highlights a laundry list of symptoms. 
The Bat stories are charming and simple, and they get it right.
---