The Origins of the Urban Crisis: Race and Inequality in Postwar Detroit
By Thomas J. Sugrue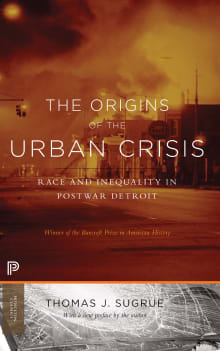 Why this book?
While somewhat dry and academic, this book is essential to understanding how Detroit ended up as "Murder City" and the butt of late night jokes. This book is practically handed out with little packets of Tide when moving into the city for anyone who wants to understand how we may overcome, and not repeat, the mistakes of the past.
Many of the insights drawn from my work—and others on this list—have roots in this research, and it's indispensable for understanding not just Detroit's history, but the American history of cities. It's well worth the effort.
---
When you buy a book we may earn a small commission.