Mechanic Accents: Dime Novels and Working-Class Culture in America
By Michael Denning,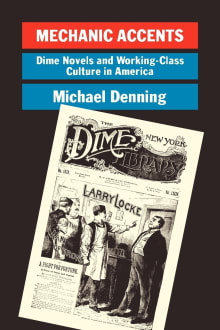 Why this book?
Denning is a master. He mixes literary analysis, historical sleuthing, and some smart ideological excavation to see how dime novels—treated like trash by most scholars—were used by working men and women in 19th century America. They were creating a culture and their reading did all the things that culture does: helped them make sense of the world, gave them a place to pay with ideas, and invent myths and narratives for orientation. All while middle-class scolds told them they were reading "wrong."
If you've ever loved a book that wasn't good for you, or wanted to seriously think about something that wasn't "serious," this book is for you.
---