Poverty Safari
By Darren McGarvey,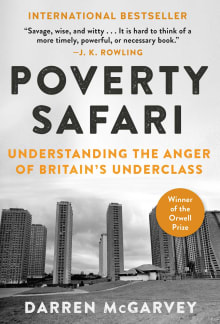 Recommended by Stuart Hanscomb
From Stuart's list on interpersonal communication and influence.
This is a seamless combination of autobiography, psychology, and politics, with an emphasis on the role of emotion – and especially anger – in expressing our views. McGarvey is politically savvy and refreshingly critical of both the left and the right, but for me, it's the sustained self-reflection and emotional intelligence that makes this book outstanding. He has witnessed how anger, as a default feeling in his community, entrenches positions and limits people's willingness and ability to understand themselves and listen to others. McGarvey tells how his own story exemplifies this attitude and his account of his awakening is fascinating and educational.
---