The Dirty Girls Social Club
By Alisa Valdes-Rodriguez,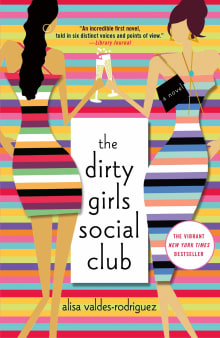 Why this book?
This is the book that started the Chica Lit subgenre (about thirty-something Latinas negotiating their lives, romances, and careers). I have many problems with it, but I like her humor and much of her making fun of stereotypes of Latinas is spot on. It also shows us the breadth of Latina lives, from the white, privileged Latina to the Afro-Latina struggling along. It's the lynchpin of my book, since this is where it all started, for me and for the subgenre. It's important to understand the messages popular Latinx literature gives us about gender and about Latinidad. 
---