Nicholas and Alexandra
By Robert K. Massie,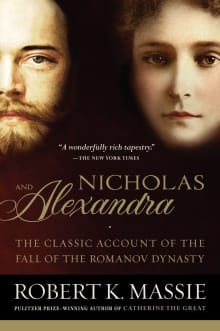 Recommended by Jennifer Laam
From Jennifer's list on the last Romanovs.
This classic tale of the last Romanovs is both a meticulously researched history and a sweeping personal saga. Massie and his wife were the parents of a son who suffered from the same condition as the last Russian heir to the throne: hemophilia. His empathy for their personal lives makes this a poignant and ultimately devastating read.

---