The Last Mughal
By William Dalrymple,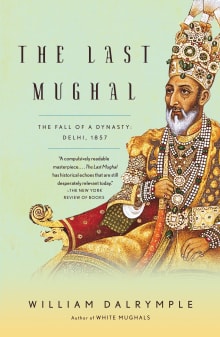 Recommended by Michael Schuman
From Michael's list on the best Asian history books for a Sunday afternoon.
Mixing deep archival scholarship with brilliant storytelling, Dalrymple transports the reader into the final days of the Mughal Empire and its last emperor. The story centers on Delhi during the mutiny against British rule in 1857, the last great attempt by the Indians to throw off their European overlords until Gandhi. What begins with hope ultimately ends in tragedy, for the Mughal poet-ruler who fails to grasp his chance to change history, and the brilliant civilization his empire had fostered.

---