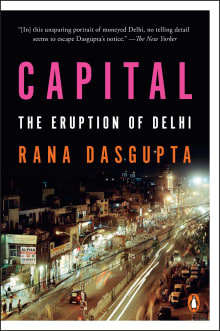 Capital: The Eruption of Delhi
By Rana Dasgupta
Why this book?
It reads like a great novel but is a great work of non-fiction. The subject is India's capital as it undergoes massive change and growing polarization. The book gets under the surface of change to reveal some of its costs and consequences. The book is a great blend of reportage, political critique, and sympathetic accounts of the varied citizenry, from the very wealthy to the very poor. A fascinating and empathetic account of rapid change in one of the city's largest cities in one of the world's most populous countries as it both fashions and is impacted by globalization. 

From the list:
The best books on cities and their power to change lives and attitudes
When you buy a book we may earn a small commission.