The Quantum Dissidents
By Olival Freire Junior,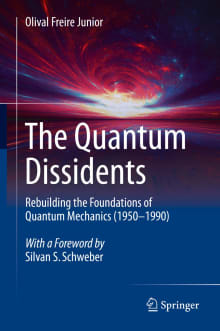 Recommended by Nicolas Gisin
From Nicolas' list on nonlocality, teleportation, and other quantum marvels.
This book tells the fascinating story of the people and events behind the turbulent changes in attitudes to quantum theory in the second half of the 20th century. Science is sometimes quite abstract. But it is made by very concrete persons whose characters shape the various scientific communities.
---