The Poison Season
By Mara Rutherford,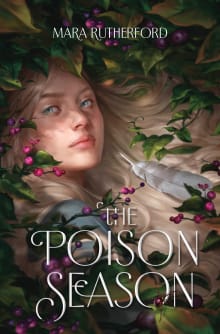 Recommended by Autumn Krause
From Autumn's list on glittering lethal societies and beautiful outfits.
The forest is hungry and the lake is thirsty and only outsiders can satiate them. Nature is its own intricate, brutal character in this artfully drawn novel about a girl who lives in an insular society protected by a seemingly vicious habitat. Outfits inspired by seasons and folklore enchant the mind's eye, along with questions about whether the monsters in ourselves are scarier than those found in the forest deep or the lake's depths. 

---