Once Upon a Broken Heart
By Stephanie Garber,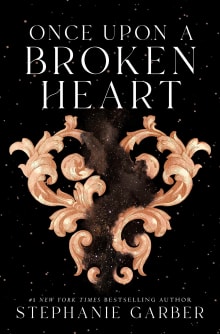 Why this book?
Once Upon a Broken Heart is a fairy tale with a knife. Here, you'll discover wily stories that change their endings, a bad boy (…if he is indeed human…) with a deadly smile, and poisons delivered through kisses. 19th-century fashions abound but, just like the plot, these outfits all have unexpected twists. What I love is how this novel is a love letter to both the hopeless romantics and the cynics. 
---