The Memory Palace
By Mira Bartok,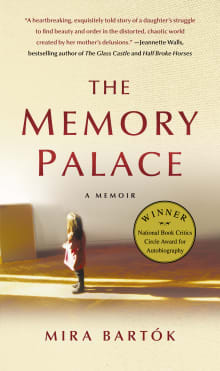 Recommended by Karen Harmon
From Karen's list on mental health, addiction, and families.
A harrowing and beautiful tale of two sisters growing up with a paranoid schizophrenic mother. The author describes a fine line between gentle artistic creativity and debilitating mental illness. The reader will come away with a better understanding of how deeply children are affected growing up in a dysfunctional and traumatic environment. A mother's love and a journey to forgiveness teach us the complex meaning of love.

---