How to Be a Moonflower
By Katie Daisy,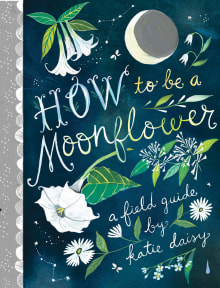 Recommended by Jessica Roux
From Jessica's list on illustrated florals.
It's always a joy to find a kindred spirit with a love for flora and fauna, and fellow author/illustrator Katie Daisy is just that. Her beautiful, painterly style, combined with quotes, guides, and poems, makes How to Be a Moonflower a truly fantastic collection. One may not associate the nighttime with lush florals, but plenty of flowers (as well as animals!) come alive after the sun sets. This book is a gem, bursting with inspiration and magic. 
---